SALES AGREEMENT / HEALTH GUARANTEE
KYLANE KENNEL
GUYTON GA 31312
(912)772-7243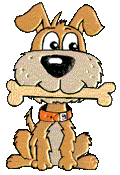 THE SELLER WILL GUARANTEE THIS PUPPY TO BE IN GOOD HEALTH, TO THE BEST OF HIS/HER KNOWLEDGE AT THE TIME OF SALE. THE BUYER WILL HAVE 48 HOURS IN WHICH TO HAVE THE DOG INSPECTED BY A LICENSED VETERINARIAN. IF THE VETERINARIAN SHOULD FIND ANY MEDICAL OR GENETIC PROBLEM WRONG WITH THE PUPPY, THE PUPPY WILL BE EXCHANGED FOR ANOTHER PUPPY OF EQUAL VALUE AT ONCE OR AS SOON AS ONE BECOMES AVAILABLE. VETERINARIAN DOCUMENTATION MUST BE PROVIDED TO VALIDATE THE EXCHANGE AND THE PUPPY MUST BE RETURNED WITHIN 48 HOURS OF EXAMINATION. KYLANE KENNEL ASSUMES NO RESPONSIBILITY WITH MEDICAL BILLS INCURRED ONCE THE PUPPY LEAVES THE PREMISES.
THE SELLER WILL PROVIDE THE PUPPIES IMMUNIZATION & WORMING RECORDS UPON DEPARTURE OF THE KENNEL. THE PUPPY WILL BE PROVIDED WITH AKC PAPERS WHEN THE SELLER RECEIVES THEM.
ALL SALES ARE FINAL AND THERE ARE ABSOLUTELY NO CASH REFUNDS MADE ON ANY PUPPY SALES. ALL DEPOSITS ARE NON-REFUNDABLE.
I HAVE READ THE SALES AGREEMENT / HEALTH GUARANTEE AND CLEARLY UNDERSTAND THE CONDITIONS OF THE SALE.
Breeder guarantees the puppy to be free of any life threatening congenital defects for one year from the puppy's date of birth. If the puppy is found to have a life threatening health defect upon examination by a licensed veterinarian, have your veterinarian document this condition with a written and signed statement clearly stating the symptoms, exact problem, severity, and any tests that have been performed. The buyer will then notify the Breeder of the situation within 2 business days. The buyer must provide a spay/neuter verification form from your vet, before a replacement puppy is picked out or held. In the unfortunate and heart-breaking event that the puppy does not survive, the Breeder will replace the puppy with another puppy of equitable value.
Buyer understands that the following slight congenital defects are not considered serious or life threatening and therefore are not covered by this guarantee: umbilical hernia, inguinal hernia, cherry eye, undescended testes, under bite or over bite, grade 1-2 heart murmur and grade 1 or 2 patella.
This guarantee also does not cover hypoglycemia, coccidiosis, kennel cough, or giardia due to the fact that these conditions can be easily picked up during travel, in the puppy's new home or yard, or as a result of stress. Breeder does not guarantee any health related issues or loss of life due to reactions caused by vaccinations or flea and tick preventions administered either orally or on the skin surface.
This guarantee is only good for the original purchaser and is null and void if the buyer sells the dog.
Under no conditions and at no time during the life of the dog will seller pay or assist in paying veterinary expenses after the dog is purchased, including any such expenses directly or indirectly related to any inheritable/genetic defects.
Buyer's Signature below shows that they have read and agreed to all clauses stipulated within this contract.
SELLERS INFORMATION
BREED: ________________________ SEX: ____________ COLOR: ___________________________
SIRE: __________________ DAM: __________________ DATE OF BIRTH: ______________________
SIRE AKC # ________________ DAM AKC # __________________ PUPPY AKC # ________________
READY TO GO TO NEW HOME ON: ______________________________
DEPOSIT: _________________ REMAINING BALANCE: ____________ TOTAL PRICE: _________
Buyer's Signature: ____________________________________Date: __________________
Buyer's Name: ___________________________________________
Buyer's Address: _____________________________________________________________
Buyer's Phone number: _____________________________________________
Seller's Signature: ____________________________________Date: ___________________