Mini Dachshund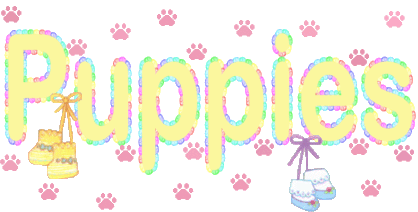 NOTE: IF PAYING WITH PayPal, ADD 4% TO TOTAL PRICE OF PUPPY!!!!

THE KENNEL HAS THE RIGHT TO REFUSE SELL OF A PUPPY TO ANYONE AT ANYTIME BASED ON OUR DESRETION!
WE ARE NOW ACCEPTING DEPOSITS TO HOLD THE PUPPY OF YOUR CHOICE.
DEPOSITS ARE NON-REFUNDABLE $300.00 .
DEPOSIT COULD BE MORE DEPENDING ON WHICH PUPPY YOU
ARE PUTTING A DEPOSIT ON !!

Remember puppies appear larger in pictures than they actually are!




ALL OF OUR DACHSHUNDS ARE AKC REG.

Please Do Not Visit any one else's Home, Breeder or Pet store before arriving to our home to visit with our babies. We care for the well being of our Dogs/Puppies to much to risk Parvo or any other infectious disease. Please Do Not Bring your pets with you.
DUE TO LATE NIGHT CALLS I HAVE BEEN GETTING. I ASK THAT YOU DO NOT CALL BETWEEN 9:00 PM - 9:00 AM EST

PUPPIES ARE SHOWN BY APPOINTMENTS ONLY IF THERE IS A CERTAIN PUPPY YOU ARE INTERESTED IN PUTTING A DEPSOIT DOWN ON OR YOU ALREADY HAVE A DEPOSIT ON ONE OF THE BABIES. VISITS NOT ALLOWED UNTIL AFTER THEY ARE 4 WEEKS OLD! CALL OR EMAIL TO SET UP A TIME TO COME OUT. WE DO NOT SHIP PUPPIES! ALL PUPPIES MUST BE PICKED UP IN PERSON!

We only accept Cash for the remaining balance when you pick up your puppy! NO EXCEPTIONS!
PUPPIES THAT ARE STAYING AFTER 8 WEEKS OF AGE HAVE TO BE PAID IN FULL OR THAT PUPPY WILL BE BACK FOR SALE! DEPOSITS ARE NON-REFUNDABLE!
Everyone is always asking about new pictures of their babies. I update all puppy pictures in a litter at the same time for everyone to enjoy. They are updated on the website every 1 1/2 weeks. I know everyone is always excited to see new pictures of their new family members. Thanks for understanding.

When you pick up your new baby you will get a 5 lb bag of food he/she is eating. You will also get a toy, chew treat & a baby blanket with moms scent on it for you to take home to help your baby adjust to his/her new home a little easier. All babies will also be microchipped!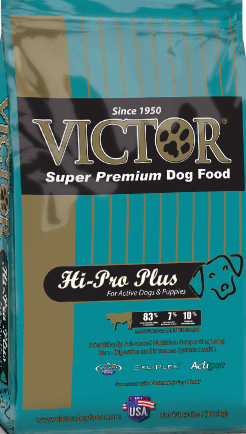 This is what all of our puppies & adult dachshunds eat!! You can buy it from Chewy.com & other places!




Price depends on color, sex & pattern of the puppy.




AS OF NOV. 2022 WE ARE COMPLETELY OUT OF BUSINESS.
ALL OF OF DOGS HAVE FOUND NEW HOME!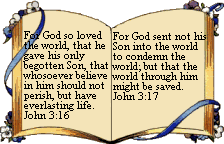 FOR VISITING !

Don't forget to check out our Adult/Older puppies for sale page for older puppies and adults for sale!
CHECK OUT OUR UPCOMING LITTERS PAGE TO SEE WHAT
PUPPIES ARE ON THE WAY !!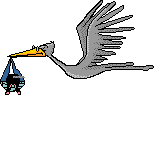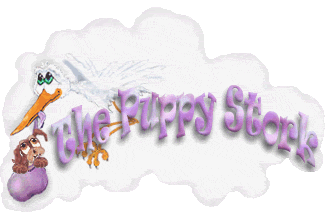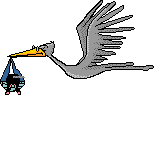 DACHSHUND KENNEL GEORGIA, MINI DACHSHUND KENNEL, MINI DACHSHUND KENNEL FLORIDA,BLACK AND TAN PIEBALD DACHSHUND, AKC DACHSHUND BABIES, RED DACHSHUND, SWEET DACHSHUND PUPPIES, DACHSHUND IN SAVANNAH GEORGIA, BLUE AND TAN PIEBALD DACHSHUND PUPPIES, DACHSUND IN ATLANTA GEORGIA, CHOCOLATE AND TAN DAPPLE DACHSHUND, BLACK AND TAN DAPPLE DACHSHUND, RED DAPPLE DACSHUND, RED DACHSHUND IN GEORGIA, ISABELLA AND TAN DACHSHUND IN GEORIGA, BLUE AND TAN DACHSHUND, CHOCOLATE AND TAN MINIATURE DACHSHUND, SMALL MINIATURE DACHSHUND IN GEORGIA, LONGHAIR DACHSHUND, SHORTHAIR DACHSHUND, CREAM LONGHAIR DACHSHUND, CREAM DACHSHUND, BLACK AND TAN DACHSHUND, DACHSHUND IN ALABAMA, DACHSHUND IN SOUTH CAROLINA, SMALL MINIATURE DACHSHUND, DACHSHUND IN NORTH CAROLINA,, MINI DACHSHUNDS NEAR ALABAMA, DAPPLE LONGHAIR DACHSHUNDS, PIEBALD LONGHAIR MINI DACHSHUNDS, RED LONGHAIR MINI DACHSHUNDS, MINI DACHSHUNDS IN RARE COLORS AND PATTERNS, SAVANNAH GEORGIA MINI DACHSHUNDS, ATLANTA GEORGIA DACHSHUND PUPPIES, MINI DACHSHUNDS NEAR ATLANTA GEORIGA, MINI DACHSHUND BREEDER, SMALL MINI DACHSHUND PUPPIES,CREAM LONGHAIR PUPPIES, SHADED CREAM ADULTS MINI DACHSHUNDS, GEORGIA DACHSHUND BREEDER, GEORGIA MINI DACHSHUND BREEDER, MINI DACHSHUND KENTUCKY, DACHSHUND PUPPIES TENNESSE,MINI DACHSHUNDS FOR SALE SOUTH CAROLINA, NORTH CAROLINA DACHSHUNDS PUPS FOR SALE, LONGHAIR DACHSHUNDS FOR SALE ATLANTA GEOGIA, GEORGIA MINI DACHSHUND BREEDER, RARE COLORS AND PATTERSN IN THE MINI DACHSHUND, AKC MINI DACHSHUNDS FOR SALE GEORGIA,RED, BLACK/TAN, CHOCOLATE/TAN DACHSHUND PUPPIES FOR SALE GEORIGA, FLORDIA MINI DACHSHUND PUPPIES FOR SALE, ADULT MINI DACHSHUNDS FOR SALE ATLANTA, CHOCOLATE, BLUE, ISABELLA DAPPLE DACHSHUNDS FOR SALE SAVANNAH, NORTH CAROLINA, GEORGIA, SOUTH CAROLINA, FLORDIA, ALABAMA, TENNESSEE DACHSHUNDS FOR SALE, AKC DACHSHUNDS FOR SALE SAVANNAH, CREAM LONGHAIR MINI DACHSHUNDS, CHOCOLATE/CREAM DACSHUNDS, MINI DACHSHUNDS, ALL COLOR DACHSHUNDS, SAVANNAH, ATLANTA, NORTH CAROLINA, SOUTH CAROLINA, FLORDIA, TENNESSEE, ALABAMA